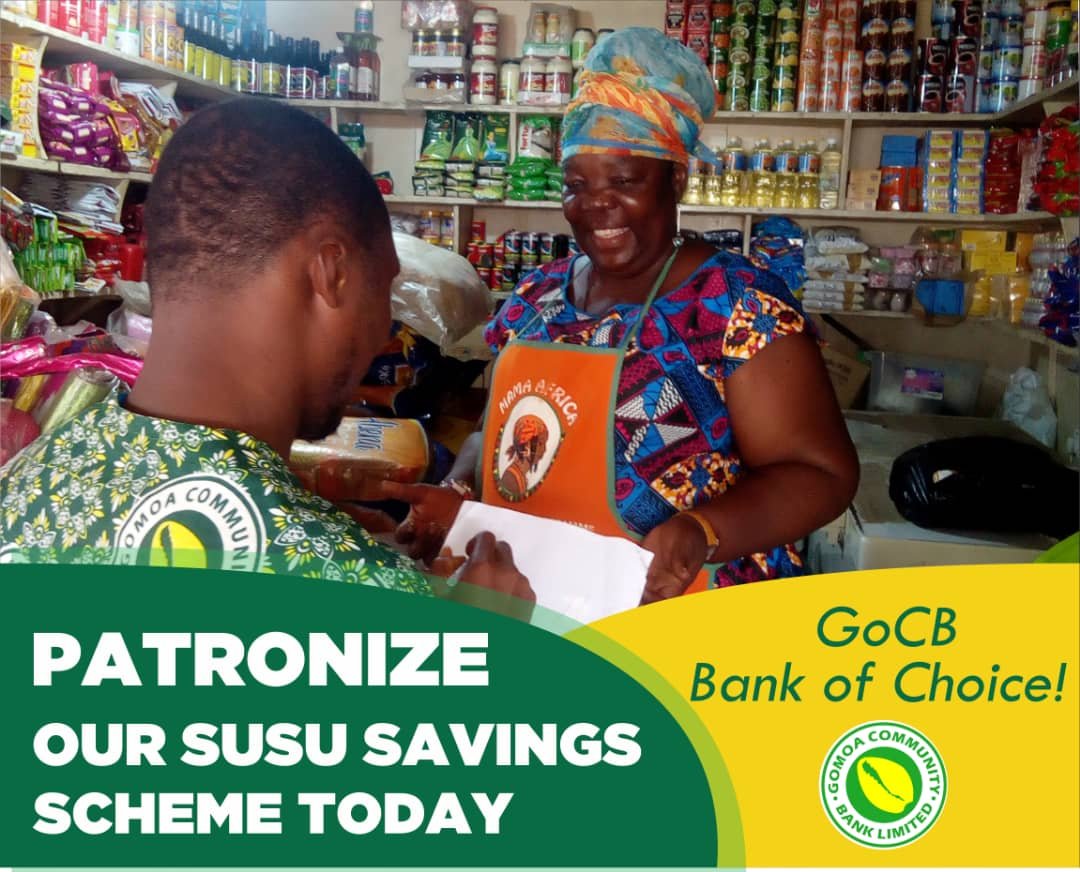 GOMOA COMMUNITY BANK ELECTRONIC SUSU
A savings account is one of the simplest types of bank accounts. It allows you to store cash securely and earn interest on your money. Banks and credit unions have three kinds of savings vehicles, each with varying requirements and levels of return. Knowing the differences — what's good about them, what could be a problem — is the first step toward finding the right savings account.
Susu Savings account basics
Cash kept in a savings account is less accessible than cash kept in a checking account, which you generally can withdraw without restrictions.